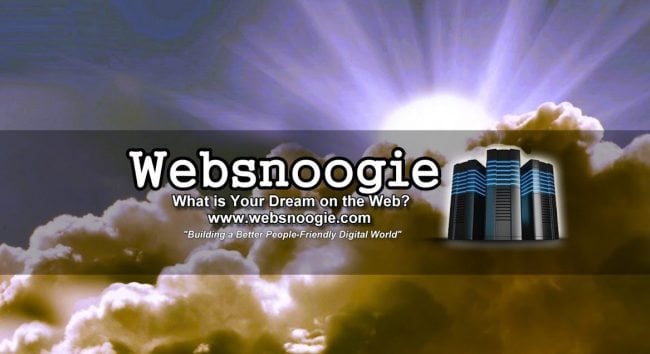 Rod Atwood started Websnoogie on February 21st of 2012 to provide the nonprofit community (not for profit, NGO, 501) and small business (one and two-man contractors) with low-cost solutions to web design, marketing, and web hosting. In 2014, we added Tami Cox as president of the company to oversee management operations and billing. Since the beginning, Websnoogie is growing exponentially by adding new customers in every sector of business.
With having backgrounds in Linux Server technology and content writing from an English major, Rod and Tami make an incredible team for our client base.
Tami Cox – President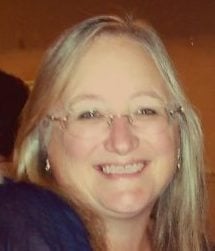 Experience – She has been writing, editing, and developing content for clients of Websnoogie, LLC for the past three years. She loves writing and working with the clients. She is very familiar with WordPress and knows how to navigate within the WordPress framework, and she writes and edits most of the content that Websnoogie provides. Tami also provides client billing and support for the Websnoogie family of clients.
Background – She has an educational background from Midland University where she graduated with a bachelor's degree in English. In addition, she participated in student organizations for writing while at Midland. Tami loves to write and was published in several college publications.
Hobbies and Likes – Tami enjoys arts and crafts, anything creative, and she is a Trekkie. She also is a cat lover and spoils the Websnoogie mascot, Smokey Kitty, immensely. Tami volunteers in the community and she loves to spend time with her family.
Rod Atwood – CEO and Founder
Experience – Rod performs coding, marketing, and other tasks with Websnoogie. He makes decisions on the best ways to solve customers problems and provides great solutions. Rod has experience with all areas of the web and stays fully engaged to meet his customer's needs.
Background – Rod has taken several classes on Linux Administration including internet security and using the Linux operating system at a server level. He has taken programming classes as well. Rod enjoys working with clients to help them reach their business goals. The clients love Rod because he is always accessible and easy to talk to because he never uses industry jargon or technical terms. Rod makes things very easy to understand.
Hobbies and Likes – Rod loves anything technical or geek related. He also loves cats, a huge Trekkie, and anything SCI-FI related. He works in an on-call position with CHI at Immanuel Hospital and has been working there for several years. Rod loves to volunteer in the community and enjoys time with his friends and family.
Websnoogie's customers are located across the United States and include a broad range of industries. Websnoogie receives many referrals every week because of the high quality and support that we provide to our customers.
Our "secret sauce" with Websnoogie to keep cost low is not such a secret recipe! We use processes in building websites that are extremely organized and efficient. Our use of time provides a much lower bottom line for our customers. The margin for our web hosting is much less than most companies is because Websnoogie watches the overhead much closer, and also, we cut out additional labor because of the high degree of technical experience and skills that Rod and Tami have to offer.
Websnoogie does also employ additional contractors as well to provide support. We are very selective with the contractors that we hire to provide you with the best service possible.
Are you a nonprofit or small business and need a website?
Let us show you how we can save you money and provide you with a website that you will be proud of. Please feel free to contact us at 402-813-4034 or fill out our contact form.
Click below to see all of the posts from the staff at Websnoogie, LLC
https://www.websnoogie.com/category/blog/