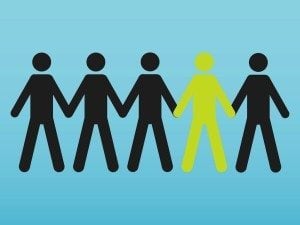 We are offering our Omaha web hosting for people who are disabled at a 20% discount off on the regular price. Disabilities can be mental or physical, and can drastically effect someone's way of life. Websnoogie recognizes the need to join with others to support our community, and providing this discount is one way of doing so to hopefully promote some level of recovery in their life. The discount we are offering does not include purchases of domain names (website name) or domain/product bundles.
People who have disabilities will be able to receive the Great Web Hosting platform for $15.20 per year (as of this writing).
A 30% discount also applies to any web design services we offer.
If you are disabled and interested in building a website or purchasing web hosting from our company, please fill out our contact form.
Web Design Services Starting at $200
SEO Services Starting at $140 per month
Web Hosting Services starting at $79 per year
We offer the highest quality in web design and marketing. We specialize in nonprofit (NPO, 501, NGO, Not for profit) organizations and small business contractors (including roofers, carpet companies, cleaning companies, landscape companies, remodeling/construction companies). We are based in Omaha, Nebraska, but we have customers located across the United States.
If you would like to know more about our company and who we are, feel free to look at our
about us page
, and how we can help you enhance your business.