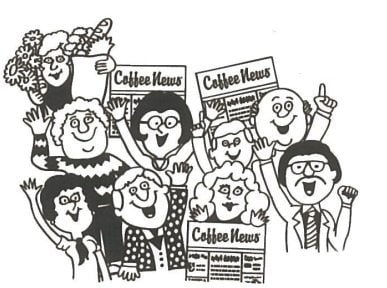 This promotion has ended. Call us at 402-690-3395 for any new specials or discounts.Be part of the advertising trend in Omaha! Get 4 months of advertising that is seen at locations like Jimmy's Egg, Scooter's Coffee, and 240 great locations in the Omaha area. With thousands of readers each week, the Big O Coffee News serves the Omaha community with excellent articles, news, and interesting trivia.
You will get 4 months of advertising at a low cost, free online advertising, excellent graphics support (see some of the ads in the Coffee News), and with an additional 10% discount.
Sign up today, and let Websnoogie and Big O Coffee News get your company out to the people during these summer months. Call 402-813-4034 for more information on how our advertising specialist can make your company a success!
Web Design Services Starting at $200
SEO Services Starting at $140 per month
Web Hosting Services starting at $79 per year
We offer the highest quality in web design and marketing. We specialize in nonprofit (NPO, 501, NGO, Not for profit) organizations and small business contractors (including roofers, carpet companies, cleaning companies, landscape companies, remodeling/construction companies). We are based in Omaha, Nebraska, but we have customers located across the United States.
If you would like to know more about our company and who we are, feel free to look at our
about us page
, and how we can help you enhance your business.