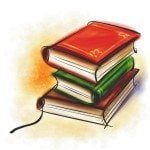 We are providing discounts to to college students who are currently attending college. If they get the "Great Hosting" web hosting platform, they will pay only $17 per year. If the college student purchases the developer platform, they will receive a 33% percent discount. It is Websnoogie's way of supporting the local community and promoting higher education in the area.
Please keep in mind that this discount can not be used with any other promotion.
We are giving discounts to:
Midland University
University of Nebraska Omaha (UNO)
University of Nebraska Lincoln (UNL)
Bellevue University
Metro Community College
A 30% discount will also be provided for all web hosting services.
Our Developer Web Hosting platform is excellent for small to medium size companies, and in some cases larger companies as well depending on the size of your website.
Both can easily power a WordPress, Joomla, or Drupal website.
To apply, please fill out our contact form.