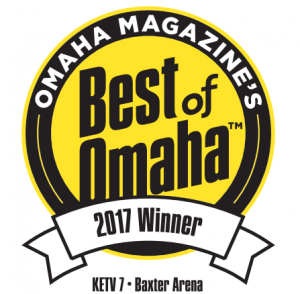 Omaha Magazine in Omaha, Nebraska has created a contest called "The Best of Omaha™" in the mid-'80s. Back then, voting was done by the staff of the magazine. Starting in 1992, Omaha Magazine opened up the voting to readers to vote for their favorite Omaha businesses and services. The list of categories has expanded from favorite restaurants and car repair places to almost any business or service you can think of in the Omaha area. This year, Websnoogie was nominated in the category of "Best Local Web Hosting.' Websnoogie won the category for 2016!
What makes this award even more fun for our web design and web hosting company is that it is their fifth birthday this year. Yep, little Websnoogie turns five this year. Websnoogie started out as a dream of Rod Atwood's. He wanted to work for himself and work in web design. Together with his friend, Tom Rundle, he established the LLC back in 2012. Rod started designing websites for nonprofits and independent small businesses. Soon, he began to host not only his designed websites but others as well.
Websnoogie has grown in its five years. It is a member of the Omaha and Millard Chambers of Commerce, the Better Business Bureau, and has been featured twice in the Omaha Business Journal. Happy birthday to the 2016 Best of Omaha winner, and best wishes for 2017 filled with growth, balance and good people.