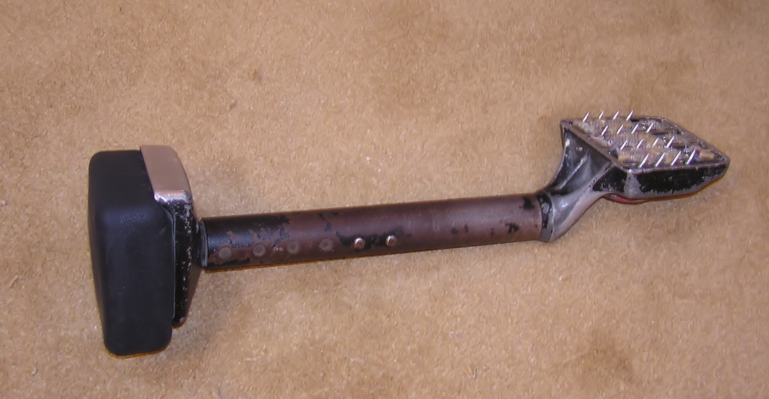 When you are trying to promote your carpet installation company, you are usually in a competitive space depending on what city you're located in. The positive thing is many companies that you compete against don't take the time to ramp up their website to make it more visible on search. The most important aspect is becoming aware how people find you and avoiding marketing companies that promise what seems to be impossible and usually is. Below we have listed some of our recommendations to increase your visibility.
Installing an SEO Plugin – An SEO (Search Engine Optimization) plugin controls things like the title tags and description of your page (known as meta descriptions) that get displayed in your search results. We recommend the Yoast SEO plugin for the best results.
Change Your Title Tags – After you install Yoast, it offers options to modify the title page on each page. The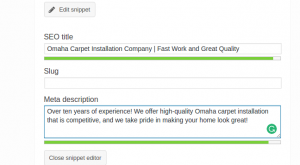 title tag is the actual title of the page that shows at the top of your listing on the search engines. Having the proper title tags can increase your ranking on all of the major search providers. Geo-locating your company can also help. For example, instead of having "Carpet Installation Company" in your title tag, you will have "Omaha Carpet Installation Company."
Have Pictures of Your Work – The more pictures of your work, the better! Have an album of a slide show so visitors can see your work. A lot of contractors like to show before and after shots, but personally, we have found that just showing your great completed installations will impress your prospective customers more than anything else.
Explain a Summary of Your Process – Explain a walkthrough of how your company installs carpet. "We will provide a fast quote within two hours of contacting us, and then we will schedule your installation according to your schedule…" Optionally you can use bullet points to provide a clear outline of your services.
Bonus Suggestion – Get Into Directories – Get into every local directory that you possibly can including HomeAdvisor, Houzz, Zillow, Yelp, Facebook, and Google Plus. Make sure that all of your directory listings are consistent as possible.
If you need assistance with affordable web design or SEO for your website, or if you have any questions, please feel free to call 402-813-4034, or fill out the contact form, and we will be glad to assist you.