Enjoy Online Games? Here's a Chance to Win!
We are having an online game competition on our arcade websites, (editors note: since flash has been depreciated, we have taken the game websites offline). Online games competition starts June 14th through June 21st of 2014. The arcades have many fun and wonderful games for the entire family. You can win points in multiple ways, including the number of games you play, comments about the games, and referring your friends to play a game. The cool part is that anyone can win!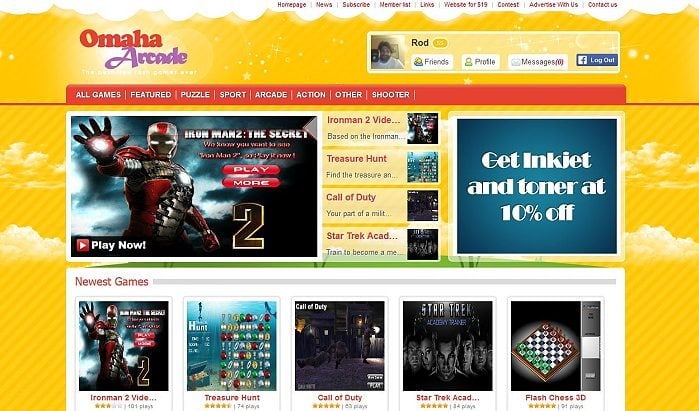 Here are some of the ways that you can win!
Playing the game
Length of time on a game
Commenting on a game
Rating a game
Referring someone to a game
Reporting a game
Grand Prize is $100 for the highest points!
You really don't have to be good at the game to win the grand prize (but a prize will be awarded to one game high score)! Also, we will be giving out free web hosting accounts under individual categories including the most comments and greatest number of referrals. We will also be giving away gift cards randomly to game players. Since this is primarily a local contest, it is easy to win a prize. Prizes will be delivered via email, or by snail mail. The cost is totally free and all laws regarding contest apply where you live. If you have questions regarding this contest, please fill out a support ticket, or call 402-813-4034.