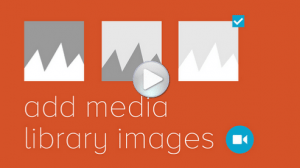 We continue to be committed to providing the best user experience possible, and with this ongoing effort, we are beginning a new WordPress tutorial series. The series will cover all areas of using, maintaining, and designing with the most popular blog and website platform in the world, WordPress.
We will be covering everything from adding a page to adding an image to help make building your website an easier and much more fun experience. WordPress currently powers almost any small business website on the internet today, and its use and simplicity have made it the most popular platform by choice.
We look forward to publishing more tutorials in the future, and if you have any questions, please call 402-813-4034, or fill out the support form on our website.
Websnoogie, LLC is a local Omaha Web Design and Web Hosting company that offers real solutions that are low cost to small businesses in the Omaha area.
Web Design Services Starting at $200
SEO Services Starting at $140 per month
Web Hosting Services starting at $79 per year
We offer the highest quality in web design and marketing. We specialize in nonprofit (NPO, 501, NGO, Not for profit) organizations and small business contractors (including roofers, carpet companies, cleaning companies, landscape companies, remodeling/construction companies). We are based in Omaha, Nebraska, but we have customers located across the United States.
If you would like to know more about our company and who we are, feel free to look at our
about us page
, and how we can help you enhance your business.